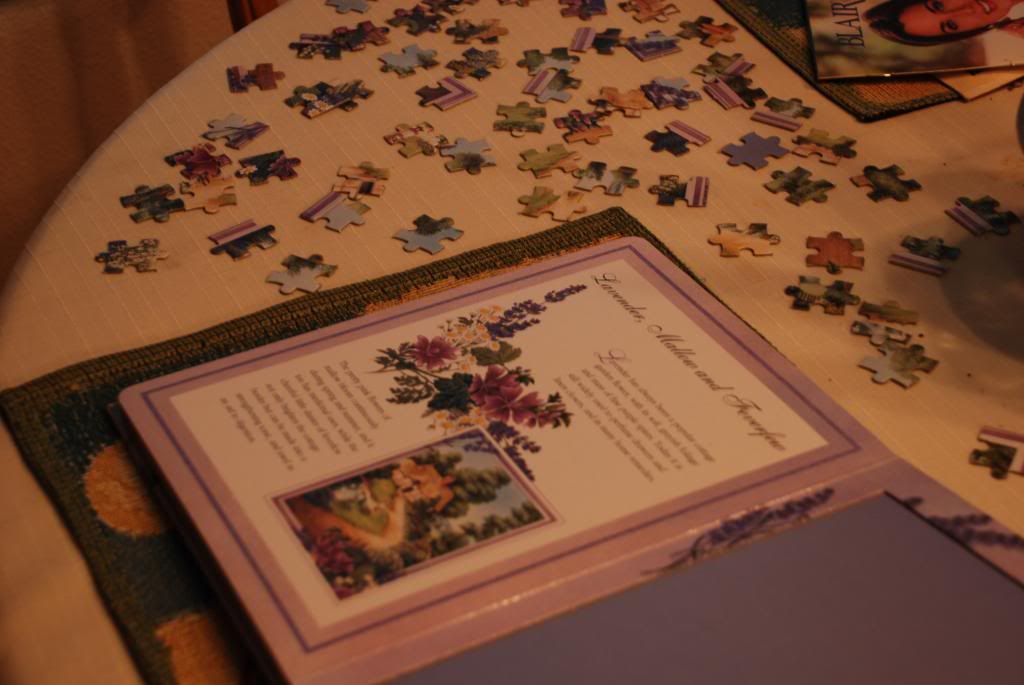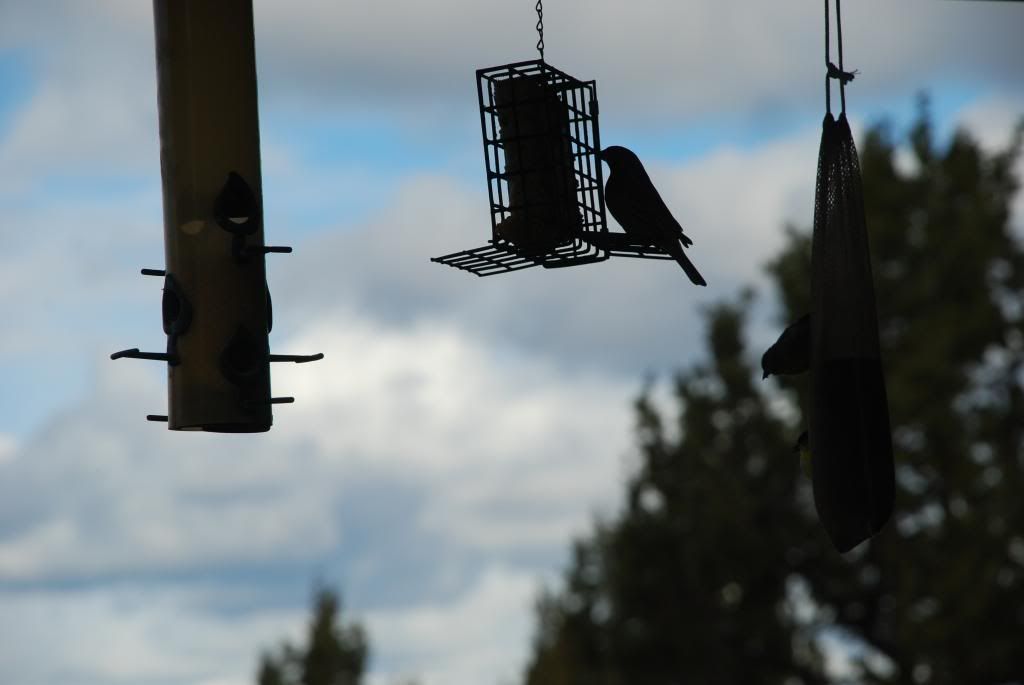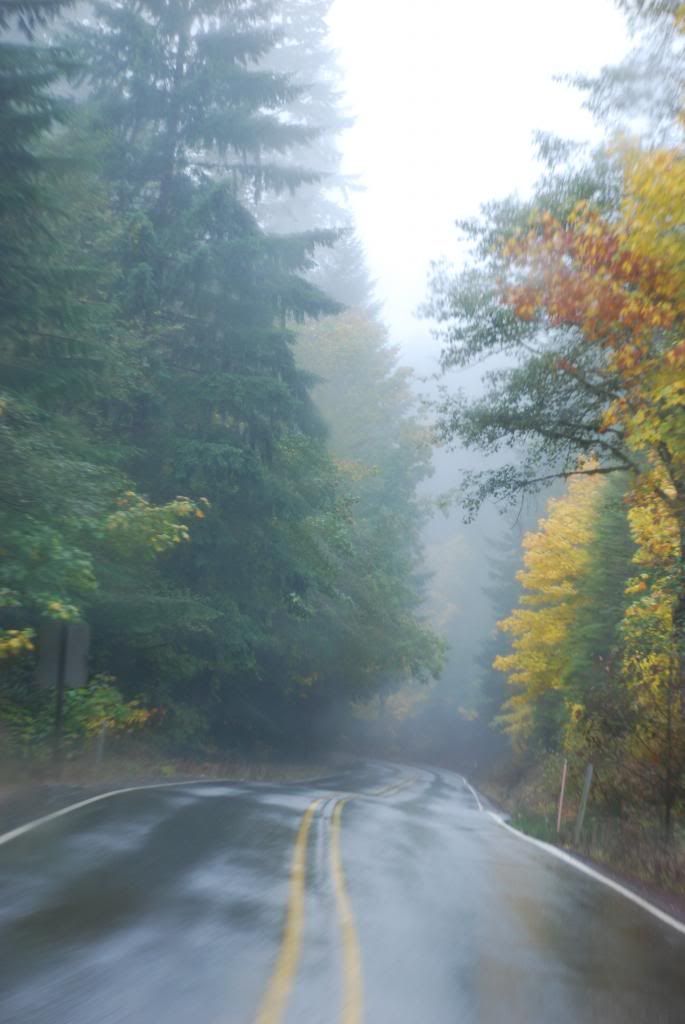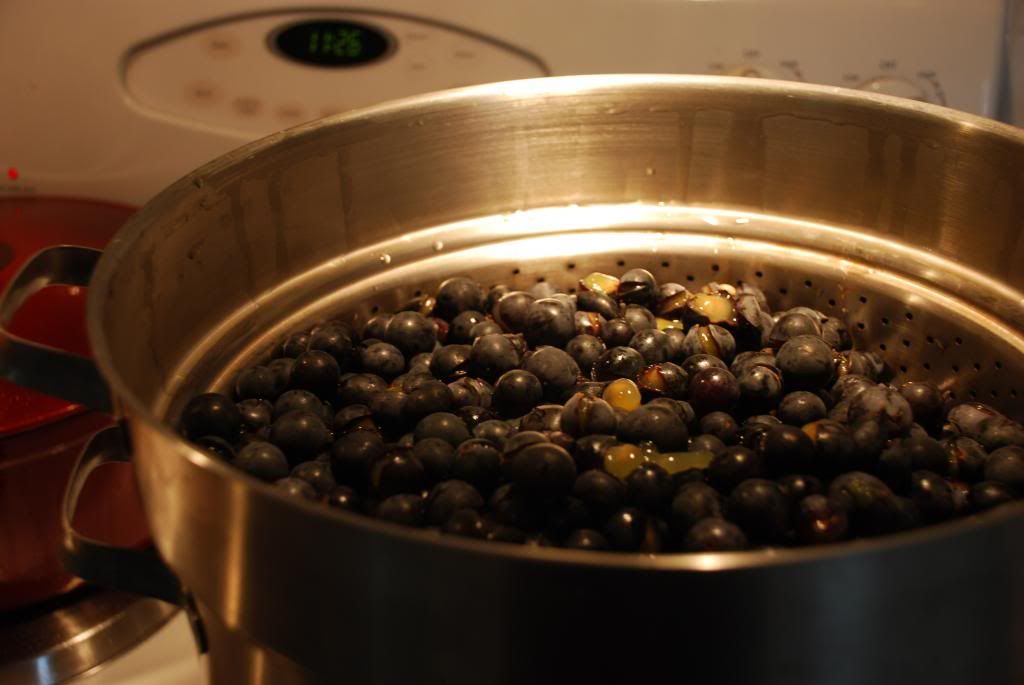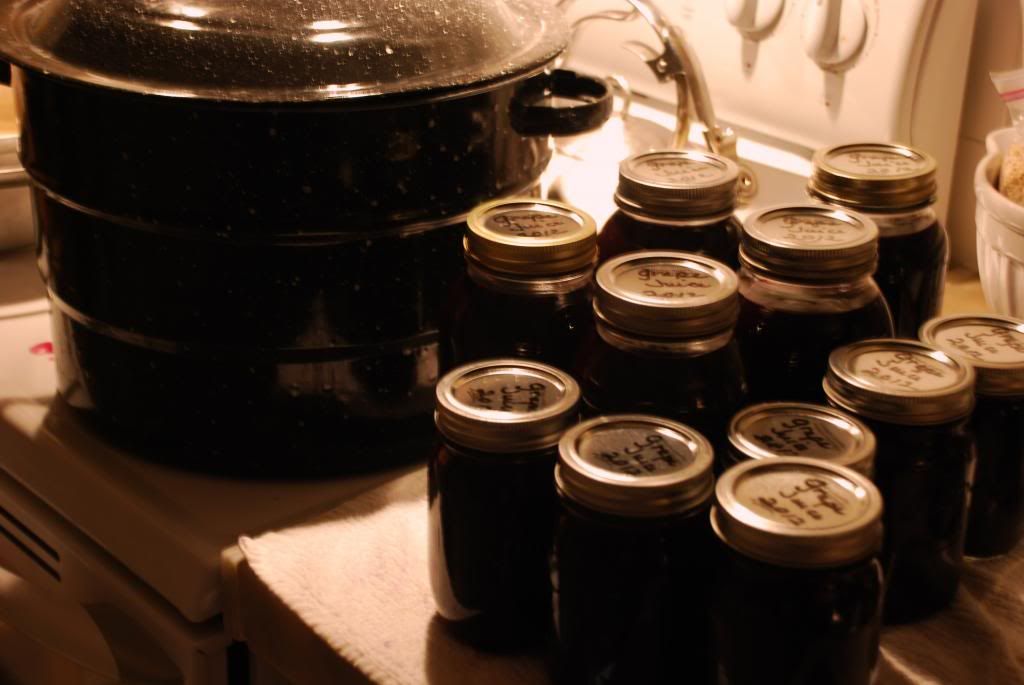 We went over to my parents. Mom had surgery, and I spent the week there, while Jim kept the home-fires burning. We bribed him with an apple pie....his favorite. For distraction, Mama and I had fun putting together pretty flower puzzles, except they are in a book and would sometimes fall apart when we turned the page....so we ended up putting some of them together ....several times...... We were constantly amazed at how God used our devotions in "Jesus Calling" to minister to us. If you don't have a copy of it; I highly recommend it.
I enjoyed watching all of the birds at their feeders. So many! Dad and I did our own chowing down, on home-made, smoked oyster pizza. Mom wanted it...and the smell... gone from the house before she got home. :-)
The trip home was rainy, but pretty with all of the leaves, turning color.
When I had left home, I was thinking the birds could just have the grapes. There wasn't time to do them up, and we still had plenty of grape jelly and juice in the pantry. When I got home and saw how the rain had beaten away all of the leaves, and just how many grapes were there....my conscience got the better of me, and with apologies to the birds, I went to work steaming and canning juice.
Liliana supervised from the high chair whilst eating peas, and babysitting her little baby in the pack-n-play. She's so cute, patting it's back, kissing it, and covering it up with a blankey.